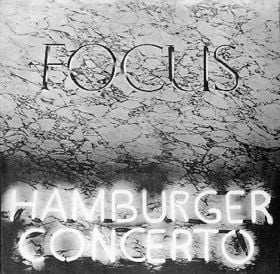 ... I'm sat at home listening to one of my favourite bands of the 1970s - as in Focus ... I'm listening to side two of "Hamburger Concerto" - the 20 minute classic - and remembering that me and Mrs Smiffy walked up the aisle all those years ago (OK 23rd April 1984) to the first couple of minutes of this track. I clearly remember playing this to the organist at the church beforehand, saying "This is what we want", and remember him saying "I know that !". However he NEVER told us how he knew that. A night alone with Google, Wikipedia and Spotify has finally sorted out this conundrum. I always knew the "Starter" (as it was called on the Focus album) was based on something classical - and tonight - after all those years - I've finally sorted it.
It's by Johannes Brahms - and it's called "Variation on a Theme by Haydn Opus 56a" - or "St Anthony's
Chorale".
I can now rest in peace ...
.