... a bit of rain - and the photographers are looking like ... this ...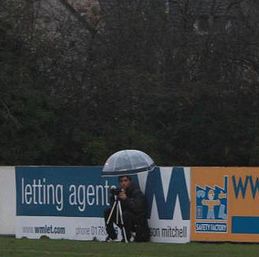 Picture courtesy of Tim Harrison - taken today at the Stamford v Belper Town game - and I bet Tim was under cover as well !!!
My stuff is drying out as we speak ...
.