... in the Manchester Premier Cup ...
It took a bit of time - OK 39 minutes - but once the first goal went in, there was never going to be a problem. Good team performance, keeping it on the floor for long periods, sensible defending and some nicely worked chances and goals. People talk of the "first cuckoo of spring" - last night saw the "first gloves of winter" sported by a couple of the Maine Road squad (South Manchester - softies etc etc ?!?). Here's some snaps - and I'll admit it was a bit nippy last night - and YES my gloves were in my bag !!!
Mossley 4 Maine Road 0
One thing I noticed during my leisurely "photo sorting" (done this morning rather than the usual "daft o'clock on a workday" !) was this ... first check out the middle picture third row (Steve Moore controlling the ball)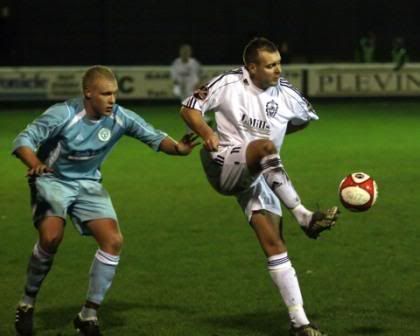 - now if you blow that picture up a bit you'll see this ...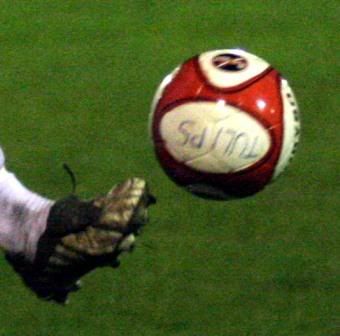 Now - as I recall, "Tulips" is the nickname of Spalding Town ... and where were Mossley last weekend ???
I won't tell if you won't tell !!!!!!!
.